Art and Society investigation
Every new year allows to close the last one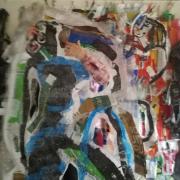 opening life forces .
2023 in and out light year ... Best wishes.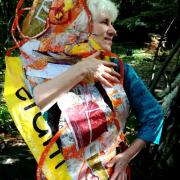 Out of frame Plastic Art or hand-to-hand Art
Work in school: primary school Simone Veil in Melun = 20 murals painted by the 20 class pupils.
Colors Plastic Art works from the Serge LEMOYNE exhibition OUT OF GAME, Québec QC : dialogue and echo

BLACK and WHITE






COL O R S
Tactile dialogue with GIACOMETTI
NON VIRTUAL MULTIMEDIA... SOFT NEW TECHNOLOGY...
Email contact : jandj.atelier@free.fr

Nativity see + Reflection... Many

Chacmool

From life to death. friendship energy and memory boost.
Stars dust composed or libarated out of probabilities, rythms and inaudible sounds.
Between past and future.








- The artistic ME is complex and collective by nature because it feeds on concepts, contexts, subjects, techniques, materials, artists, men and women and YOU.
- And the work? A "happy accident " merging at the point where concrete materials meet and reappear carved out, welded, cut out, hand-in-hand with light, the light of 'being human', stripped and skinned alive, the shapes dissolving.
- Industrial materials keep their manufacturing scars, while reused materials show marks of having lived, and we convert these essential features into "Already Left" or "Back to the Street" (in memory of the old "Ready Made").
Art works don't have a lot of rational logic - they're a reference limited
by the earth' s powers and you just picks up the thrilling momentum.