Come in
Come in
Here we are !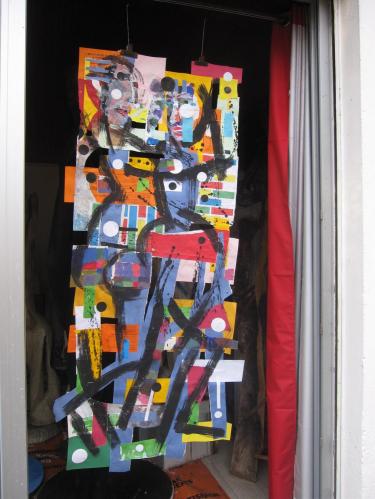 In spite of confinement ther is a lot of people here. In fact all these presences were hidden inside plastic and paper piles in which I almost drowned myself.
May be it's one of the global warming result.
I look at and after papers and plastics. They just look like world and societyskin. I collect words, colors materials, stories and history, fragments, voices !
It's you ? Yes ? No ? Are you here ? Come in !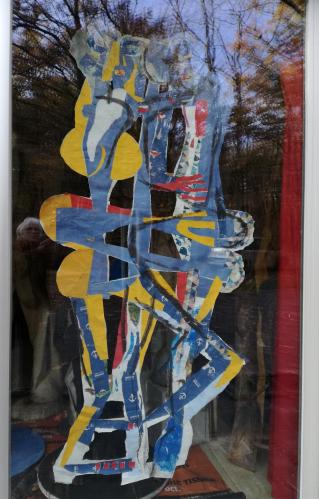 I don't understand: When I was young, to save the planet and forest we gave up paper bags for plastic bags. If the paper bags almost disapeared we get invaded with global publicity . Now, many years after, to save the Earth plastics are left, back to the papers and monocrops develop trees for paper here, palms for oil there, Nothing to see with forest.
Back to the materials. They tell about environment, time. these marks, layers, printed impressions are able to rebuild,with openings, may be gaps,breathing spaces for sure and a new way to deal with form and content.
These are dancing or fighting people, talkative or quiet, always interacting with paintings and paintors, out of time, out of space.
-Color brick construction : 180 X 75 cm - Dance blues style : 210 X 95 cm - My-Lady : 190 X 65 cm - Beach walk : 95 X 95 cm - Walk in woods : 95 X 60 cm - almost Vermeer : 32 X 26 cm - Meeting : 33 X 26 cm - Middle-Age : 32 X 24 cm - Black Friday : 35 X 28 cm