Art Studio J + J
Art Studio J + J








COL O R S BLACK and WHITE BLUE RED YELLOW ORANGE GREEN PURPLE
Every new year allows to close the last one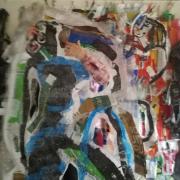 opening life strength . 2023 in and out light year .
Public and environmental art work


Mexico art works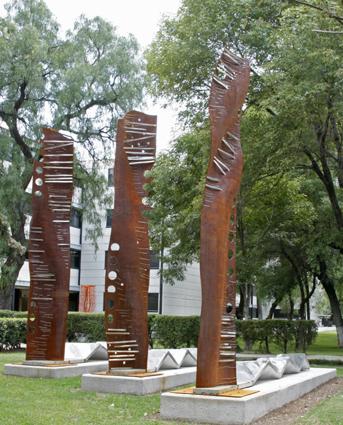 Free Lines

High school realisation
Cotignac Horse

5 Cardinal Points
Outdoor sculptures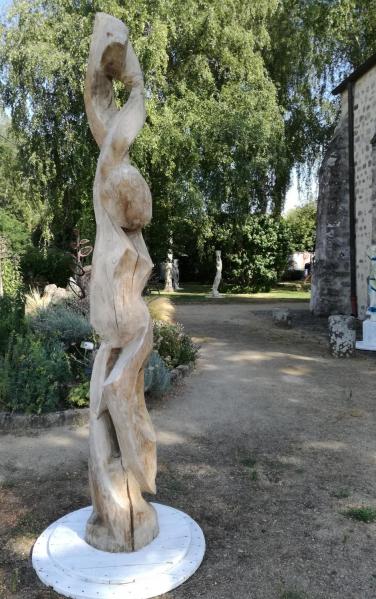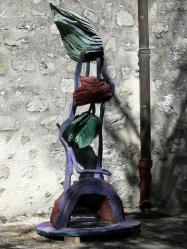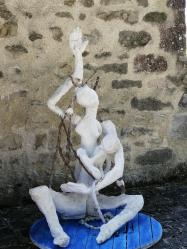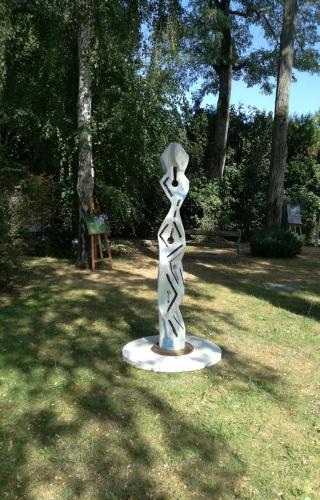 In-between confinements from august to october: exhibition Carved Wood - from EARTH to SKY : Dialog with Cocteau, garden, chapel - Bois sculptés , in Saint Blaise des Simples chapel, Cocteau's decorations, and gardens, Milly-la-forêt, 91490 (France)
> see + : cultural tree
schools
Work in school: primary school Simone Veil in Melun = 20 murals painted by the 20 class pupils.

between School Art & Wall Parietal Art
Project EMBEAUTIFY THE SCHOOL -- Léonard de Vinci in Fontainebleau, primary international school see the realisations and themes of the 11 classes
Art Studio J + J

Atmosphere - electric ambience - installation.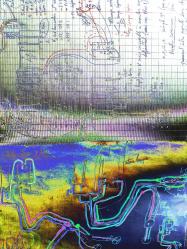 It's about alternating artistic current in phase with our situation. Under confinement we are not allowed to open the doors so we try to open the panel frame, cross behind and find a new art installation. We made studies, sketches. Be carefull the system has tripped ! electricity and landscape > see +
Art and society : After the confinement order, the disconfinement in order to go in and out. But what happened ? Instead of all the strange people, presences born out of the black iPhone screen from activities traces and drawings (> images-in e-screen) which are gone > see Going out... but! , then > Art and Society
Reconfinement of november: In spite of this confinement a lot of people appeared : COME IN ! In fact all these presences were hidden inside plastic and paper piles in which I almost drowned myself.
to see + : come in
May be it's one of the global warming result.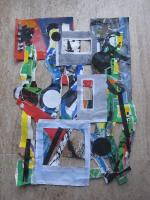 Corps reconstruits: papiers...peints, repeints, trouvés. Bribes d'histoires qui résonnent. Traces de matières fragmentées, les déchirures ouvrent de nouvelles perspectives. Tout redevient possible.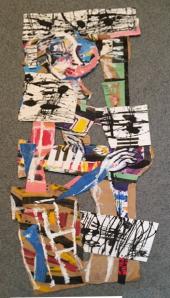 Nous vous présentons ces travaux comme un bouquet de fleurs - ce sont des moments, détails, actes artistiques, surréalistes ou infraréalistes, selon.
Pin Up
Screams

Displaced
Ayotzinapa-43


Kiss me

Cocteau
Rain Bow Horse

J+J 112 & 113 Festival Off "Franchement art" , Villefranche/Mer, French Riviera
J+J 115 december 2012

J+J 111 august 2012: last born in the forest
more or less wood...depending. h = 3 m 50

J + J studio n°89, 90, 91 july , august, september 2010
modulor

190 X 80 cm

"Back to street", "enfin jetés",
"already left"
série: DOUBLE BED
100% plastic art
100% double bed:metal
J + J studio n°88 june 2010
| | | |
| --- | --- | --- |
| | Wood/Cloud: homage to friendship, to Allal wherever he is. (salon de Mai 2010) | |
J + J studio n°87 may 2010
on the road...

with the

night " Visitors"

studio contact : jandj.atelier@free.fr