YELLOW
YELLOW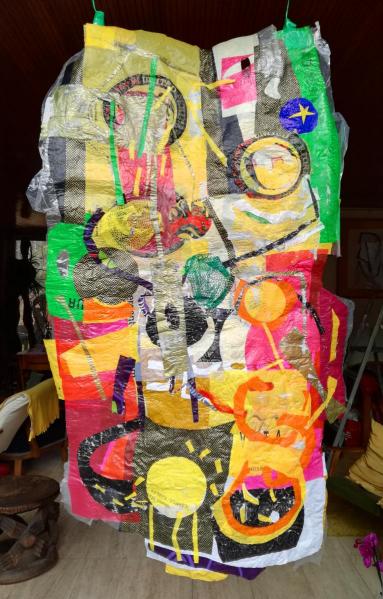 In default of Gold, here is the Yellow. Curious color. The most fragile of colors, moreover does it exist?
En imprimerie oui bien sûr c'est même une des trois couleurs primaires : Jaune, Cyan, Magenta + le Noir sur papier Blanc. Les mélanges optiques de reproduction en quadrichromie les utilisent en points et trames.
En peinture Jaune, Rouge, Bleu se mélangent en toutes sortes de couleurs dont les complémentaires Orange, Violet, Vert. L'addition des couleurs éteind leur lumière vers un brun-noir des mélanges soustractifs. Les couleurs jouent entre garder, trier et renvoyer la lumière reçue. Peindre c'est du sport !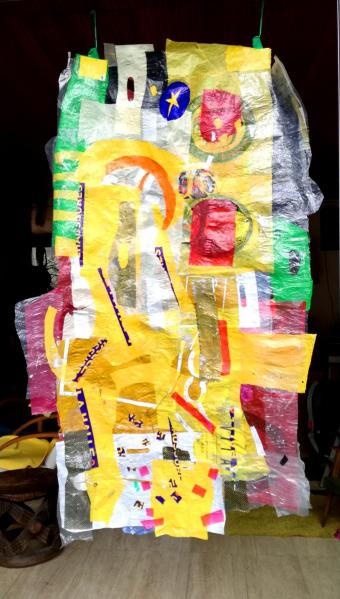 Here is the yellow, symbolic light, shining sun of the children drawings. a touch of blue makes yellow turn into green and the yellow touched by red becomes orange. Almost non-existent color, blending tool.
It's in New York Yellow established itself as material and essential color. Color of stridency, palpable color of extreme vibrations.
On the screen system, emitted light, additive mixture, YELLOW DISAPEARS. The 3 primary colors are Red, Green, Blue. Add of colors moves towards white. Yellow where are you ?